Get Your Free
Estimate Today!
The Proven Swimming Pool Removal Company Serving The Dallas – Fort Worth Metroplex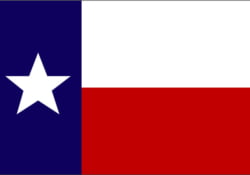 Do you have an unwanted swimming pool taking up valuable space in your backyard? Are you concerned about the liability issues that come with owning a private pool? Would you like to build an addition onto your home, expand your patio, or create an outdoor kitchen where your pool is?
If you're ready to reclaim your outdoor space by having your pool taken out, give us a call here at Remove A Pool. We're the most trusted name in pool demolition, disconnection, and disposal, and we're proud to now provide our all-inclusive Dallas-Fort Worth swimming pool removal services to discerning homeowners like you.
We've been in the pool removal business for over 25 years, and during that time we've grown to become the nations' largest, and most recognized pool removal contractor. We are endorsed by the National Association of Realtors, and our happy customers have reviewed us on both HomeAdvisor and houzz.
Remove A Pool Dallas Fort Worth: The #1 Remove A Pool in Dallas!
Remove A Pool Makes The Process Simple
Pool Removal, Simplified
If you've ever tackled a big home improvement project, you know how difficult it can be to hire and manage multiple contractors and companies.
Here at Remove A Pool, we take the stress out of removing a swimming pool in Dallas-Fort Worth and beyond by taking care of the entire project from start to finish. In fact, many of our happy clients say that they would have had their pool demolished sooner if they had know how easy it could be!
Our comprehensive services include:
Obtaining all the County demolition permits, arranging for soil testing, and working with County inspectors
Contacting your utility providers to locate any buried lines on your property to prevent accidental damage while we work
Disconnection of the gas, water, and electrical services to your pool
Siphoning all the water out of your pool for disposal in a way that's safe, approved by the county, and environmentally-responsible
Demolition of your swimming pool using safe, effective techniques that minimize the risk of damage to your landscaping, fencing, and neighboring properties
Sorting recyclable materials and removing all the debris from your backyard
Filling in the void where your pool was with a clean mix of aggregates designed to create a safe, level surface that drains well and resists settling for years to come
On request, we will plant fresh grass seed over the project site, making it virtually impossible to tell there was ever a swimming pool in your backyard
Before we finish your DFW swimming pool removal project, we'll provide you with detailed paperwork that verifies your pool was removed in accordance with all county, state, and federal regulations which you may need if you ever choose to sell your home or build on your property.
F.A.Q. About Removing a Pool in DFW
Here's some of the most common questions we hear about removing a swimming pool in Dallas-Fort Worth-Arlington:
Is removing a pool a D.I.Y. project?
No.
The average backyard pool holds over 10,000 gallons of water, involves high-voltage electrical connections, and contains tons of concrete, steel, metal, and plastics. Dealing with all the hazards and regulations involved with a DFW swimming pool removal project requires specialized equipment, extensive experience, and a large crew of licensed, insured contractors.
Why should I consider removing my pool?
If you and your family love your pool, use it all the time, and don't mind dealing with the extra expenses and work that comes with owning a pool, we suggest that you leave your pool right where it is!
On the other hand, if you don't use your swimming pool as much as you'd like to; are tired of the high costs and maintenance that comes with pool ownership; and would like to use all the space your pool takes up for another project, give us a call here at Remove A Pool to schedule your free, no-obligation estimate.
Once you understand exactly what having you pool disconnected, disposed of, and your yard restored will cost, you can decide if now's the right time to consider removing your swimming pool.
Can I just hire a demolition company to tear out my pool?
As a property owner, it's up to you to choose the right contractor for your Dallas-Fort Worth swimming pool removal project.
Keep in mind that removing a pool can be dangerous, and if the job isn't done correctly, you could be faced with stop-work orders, left with sinkholes in your yard, and be at risk of legal claims related to any injuries or damage that occurs.
Here at Remove A Pool, we ensure that all the work we do is safe, efficient, and complies with local, state, and federal laws and regulations. We always obtain a demolition permit where required, and our fully licensed pool removal contractors are covered by workers' compensation and liability insurance for your protection.
Free, No-Obligation Estimates
To learn more about why we're the Dallas-Fort Worth swimming pool removal specialists that homeowners, Realtors, property investors, and builders call when quality counts, contact us here at Remove A Pool today.
We'll schedule a review of your project, explain your options, and leave you with a clear, easy-to-understand quote that covers the entire cost of removing a swimming pool in Dallas-Fort Worth.
And remember, we deliver the professional, no-stress pool removal solution!
See what our customers have to say
Have an Idea?
Contact us Today!
A Time Lapse Of The Pool Demolition Process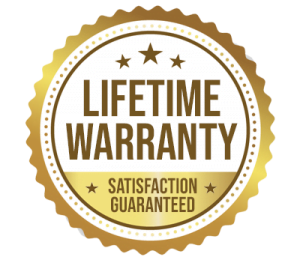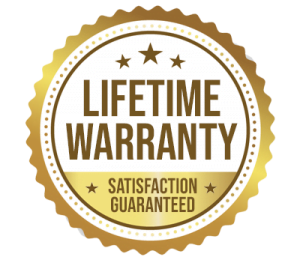 YOU WILL LOVE US, WE ARE
SCREENED AND FEATURED